Online Affiliate Marketing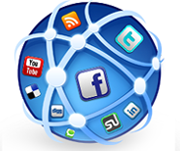 Merchant is the one who needs to sell his products or services through online. Affiliate is the one who is promoting via his own website the products of the merchant. We fetch Merchants in handle with such Affiliates.

Affiliate Internet Marketing is based on price per lead or rate per sale. It just indicates that the merchant pays the commission to the associate only when he makes a deal through that affiliate. It is one of the unbeaten techniques of Online Marketing because it assures compensation on deliver of result.

We at Verus Solutions would assist you to map your online affiliate marketing requirements by watchfully identifying affiliate who would be favourable in promoting your site and getting your products planned on their websites.
---