Desktop Application Development Services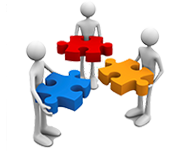 Desktop applications supply the security, manage and consistency which the web applications though well-liked and stylish, cannot match up to.
The Desktop application Development we engineer fetch out the best of together, as we propose the power and presentation of desktop applications with the current user interface of web applications. Verus Solutions perseveres to rapidly change your active ideas and concepts into latest goods and applications while recovering application performance, dropping your business operations' difficulty, and accelerating your company productivity.
Benefits:
Richer User Interface
Whole control and shield from a variety of vulnerabilities.
Greater Performance
One-time charge and hardly ever involve recurring charges.
In adding up to customizing cost-effective solutions for your business, our Application Development Team has the skills and knowledge to take on composite skill development projects, providing an option to expensive inner knowledge development efforts.
---