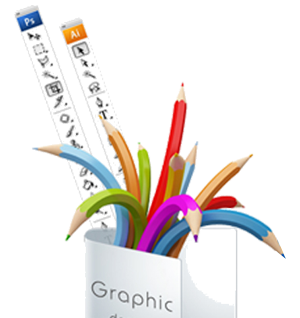 We at Verus Solutions robustly believe that how you and your business are perceived by your clients is very important. Be it your company logo, visiting/business card, website, your design does the making top of all others

Here's where Verus Solutions come in

We speak to you to know your business better and understand what you want to achieve. We'll look at your business, your competitors, customers and clients. Then we will develop a coherent, strategic and creative solution. This is what we do, from brand strategy to business cards, web design to exhibition stands, brochures and advertising, we work to maximize your potential. We'll work with you to support and guide your visions and take you there fast where you want to go.

Excellent Branding gives to a company standard and grand business status. Here our team will create a excellent unique design for corporate identity, Brochure, Mailers, Newspaper Poster/Ads, Flex Hoarding designs and all kind of graphic works kit. Our design services also include logo designing, brand design, product designing & packaging design. We use only the newest graphic design tools and heavy skilled designers to create professional and unique design, whether it's for a logo, brochure, flier, business stationary etc. And here Verus Solutions, we can do wonders for customers in creating impressions of your company.
Logo Designing Service
Business Stationeries
Designs & Graphics
Banner and Brochures Design
Promotional Items
Flex Poster & Display Signs
News paper Designs
Mailer/Newsletter Layouts
Postcards & Print Ads
---