Open Source Management Services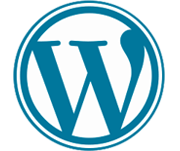 Verus Solutions offers open source development system or content management system for all kinds of business needs, individual and organizational needs, bloggers, developers and designers. Open source development can help reduce the cost, offer more reliability and scalability. We at Verus Solutions support solutions that can incorporate open source production in the software elucidations or solutions if it's suitable for the business needs.

Our team of experienced designers are ingenious when it comes to assimilation of the open source with the various operating systems, and other middleware applications. We can offer you exodus services as well as custom-made open source based solutions. In doing so we make it a point only scalable and efficient open source development technologies are used.

The overall endorsement trends and business around Open source software development establish that this technology is making momentous headway as an IT field even for mission-difficult business process.
We offer following Open source development services,
Wordpress
Joomla
Drupal
CMS implementation
Custom management
Advantages of using open source development
It's free to use, quick distribute and edit
User friendly, very easy to use and cost effective
Very Easy to customize the layout and maintain
More consistent, reliable and secure
User can update continuously "n" number of times
---