Windows Mobile Application Development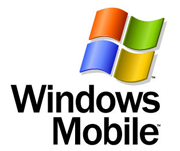 Windows Mobile app is one of the major deployed Operating Systems on the Smartphone and the handheld Devices. Our skilled team at Verus Solutions has the knowledge in developing windows mobile app in C++, C#. We have knowledge in designing applications that need Synchronising with Microsoft Office to playoffs that run on windows phone. We have skill of programming the touch screen to designing applications that utilize the accelerometer in the Windows Mobiles. Leveraging our knowledge over Windows DirectX, we offer all 3D solutions for applications using the DirectX over the Windows Mobile Application Platform. Joint with this the Windows Live stand we provide a full application quality set that leverages the GPS and Microsoft API.
Our team @ Verus Solutions are also knowledgeable in porting apps from other platforms to windows OS devices with parallel capabilities. Our Windows Mobile Application Development Team at Verus Solutions gets concerned in the projects starting the initial phase designing the finest possible solution for all application. Following the responsive development concept we prototype the application for our customers. Interest of our customers is crucial for us from the initial design phase as it lets us recognize the app development requirements of the application. Following that we go through numerous design cycles to build the application from a emerging prototype to a completely functional application. Based on the application we add Database functionalities offered by the windows mobile platform. Once our design and development cycle finishes we check the application through a accurate testing cycle beyond which we wrap up the application and place it to the Windows Mobile Application Market store.
---